Needle Size
Superfine drwaing blade (0.18mm), more flexible.
Suitable for high-end fashionable PMU artists.
Have good handling feel.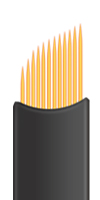 F12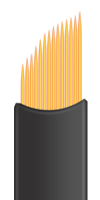 F14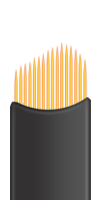 V16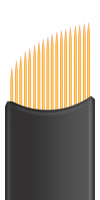 F18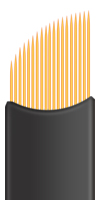 F19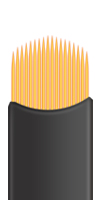 U18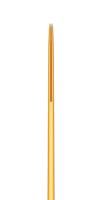 R3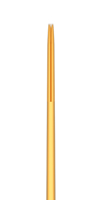 R5
Golden Blade-R3
Suitable for outling, framing, the tail part of eyebrows, color filling. Suggested use with R5.

Golden Blade-R5
Suitable for eyebrows fast coloring. Suggested use with R3.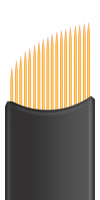 Slope needles are mainly used to make shadow eyebrows
Using the advantages of slope surface esign, coloring is fast, less time to use, less pain, and easy to operate.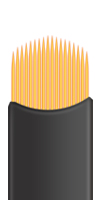 U-shaped needles are mainly used to make lines
The protruding point in the middle is the point of force, flexible and elastic, and can be used for vertical pricks and left and right translations to achieve a non-invasive line effect. The color retention is very solid. Basically, no complementary color are needed during the period.